Ariella Small Keepsake Box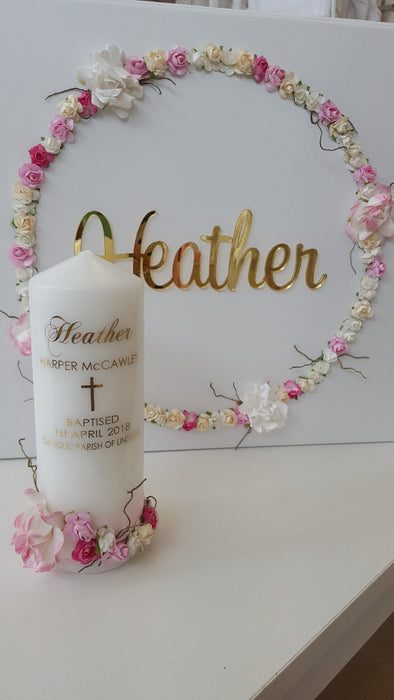 A great size for your christening keepsakes, this one piece rigid board box with magnetic closure is perfect for all your items - on the christeing day and beyond for storage.
The Heather design features a floral wreath design with a name in your choice of colours.
Choose from either acrylic or adhesive vinyl for the name.
Measuring - approx. 43x33x11cm
Need a Catholic Christening Package or an Orthodox Christening Package to go with your box? Check out our ranges to suit all tastes and budgets.