KYRIAKI gold wedding crowns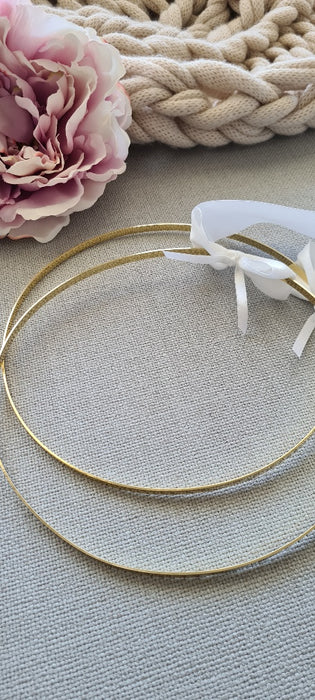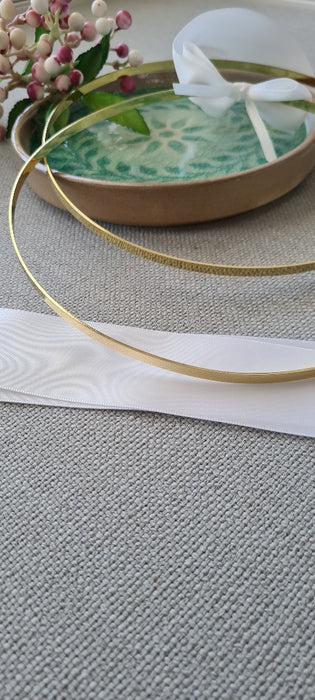 Stunning Orthodox crowns (or 'stefana') with a 7mm gold plated band, joined with white ribbon.
Comes with a non-tarnishing guarantee.
These crowns can be made with either white or ivory ribbon, so please let us know if you would like the alternate colour than what's in stock and we will advise you time frames.