Boys Romper & Pinafore Set with mocha piping & beaded quilting sz 3mth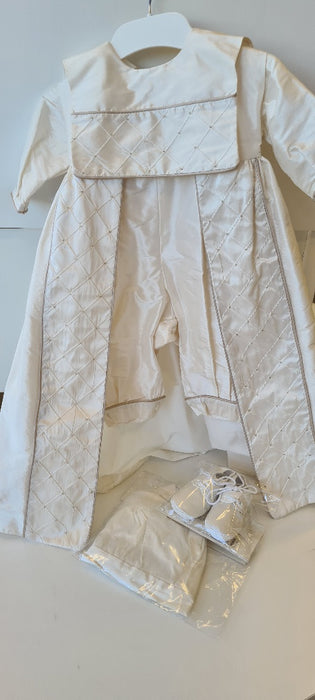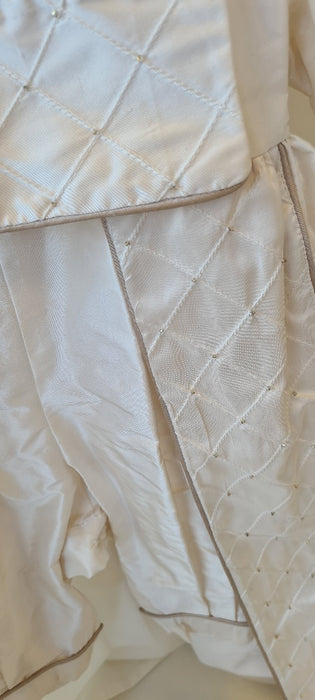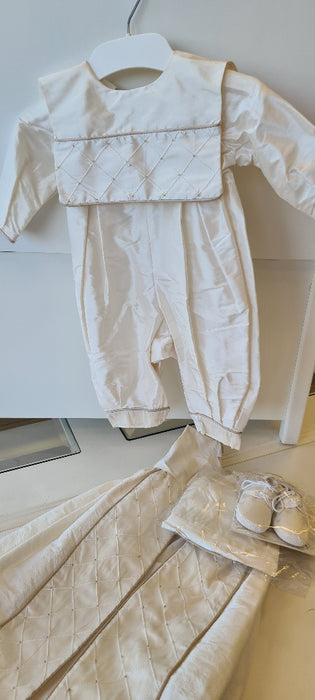 Boys 4-piece 100% silk christening romper & pinafore set with mocha coloured piping and beaded quilting detail on both romper and removable pinafore.
The beauty of this set is the pinafore gives the illusion of a gown, which can then be removed and baby is left wearing the romper.
Matching silk beret & booties included.
Sizing is what we currently have in stock. If you are after another size, please contact us on either (02) 9683 5459 or info@lilysattic.com.au to see if we are able to source other sizes.