Candle Jars - Personalised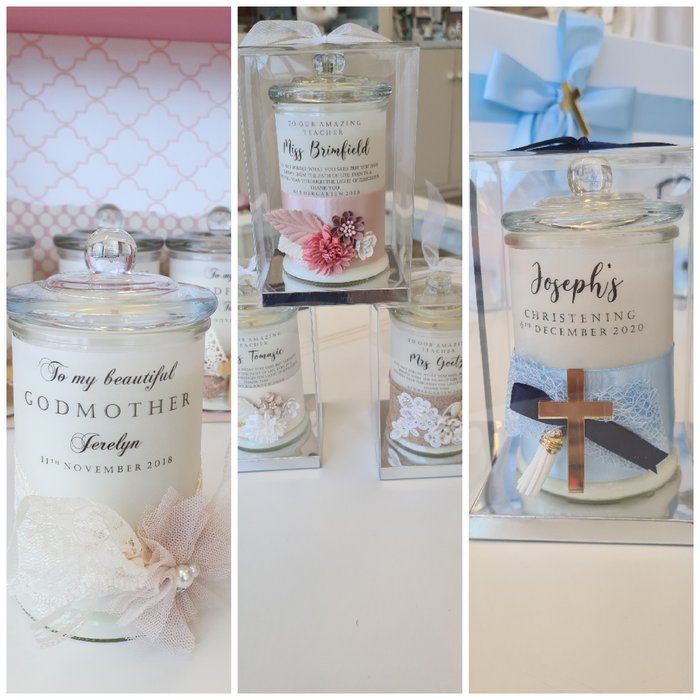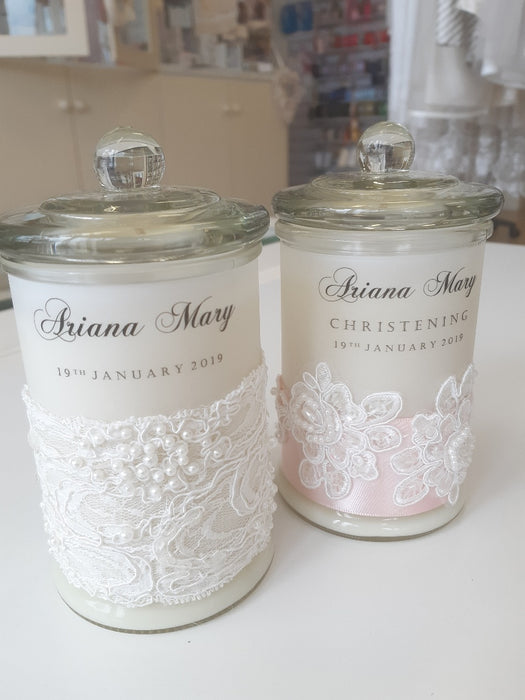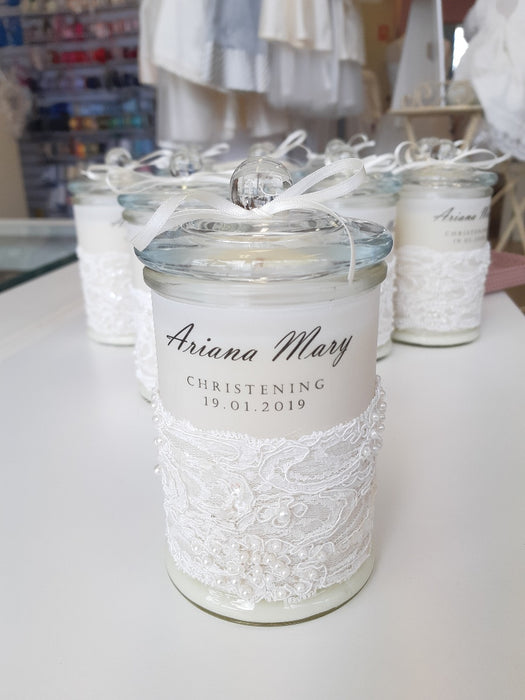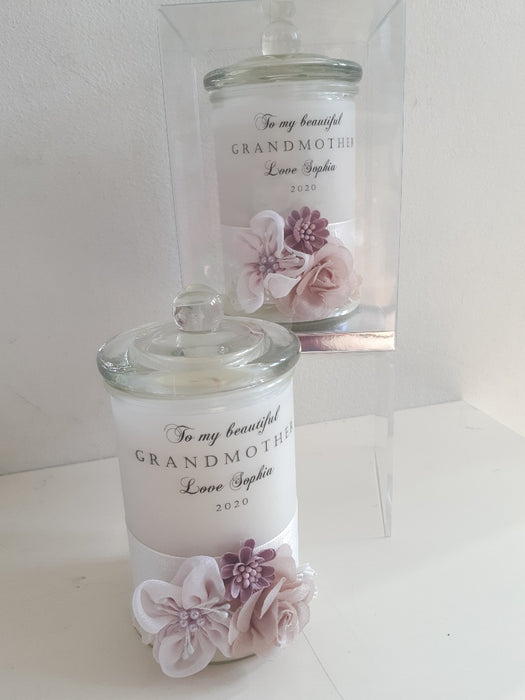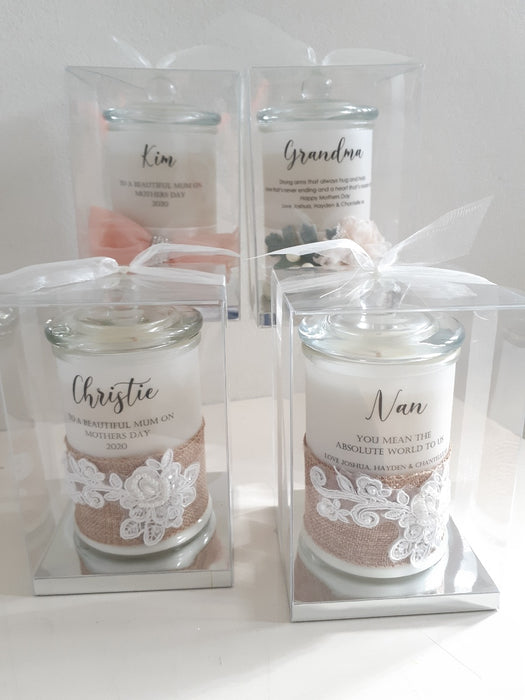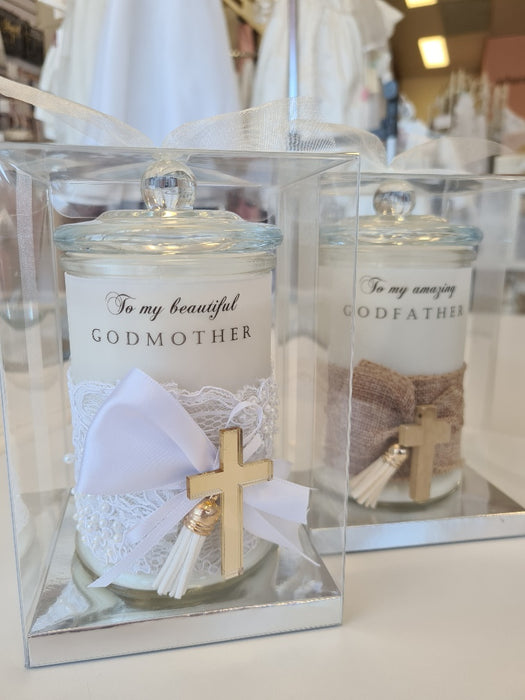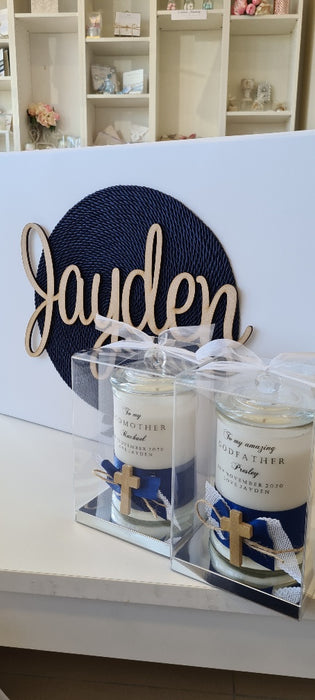 Our ever-popular scented glass candle jars, each embellished and personalised ... great gift idea for GODPARENTS, BRIDESMAIDS, MOTHER OF THE BRIDE, MOTHERS DAY, TEACHERS GIFT, EASTER, CHRISTMAS or just to say thank you to someone special ...

Choose from one of our many designs or we can custom make something special for you.
Jars measure approx. 13x8cm. 
$35ea is for an unboxed candle - boxed are $40ea. However, due to the delicate nature of BOXED candles, they CANNOT BE POSTED - only pick-up from our North Parramatta store. Postage only on UNBOXED candles. 
If your order is urgent, or you would like BOXED CANDLES DELIVERED, please contact us on either (02) 9683 5459 or info@lilysattic.com.au to discuss shorter lead times and options for delivery. Pick-up from our North Parramatta  store may be the quicker option if you are local.
Items to be ready within 5-7 days of order being placed. 
Please advise candle wording in Notes when checking out - be sure to include the following details -
Name
Date required
Additional information if required (Thank you message, Love from message etc)