Personalised BOX FRAME Artwork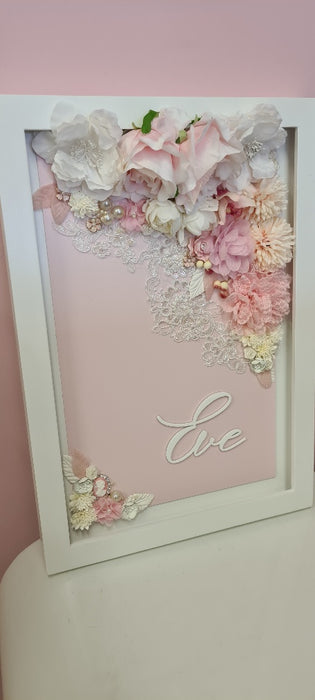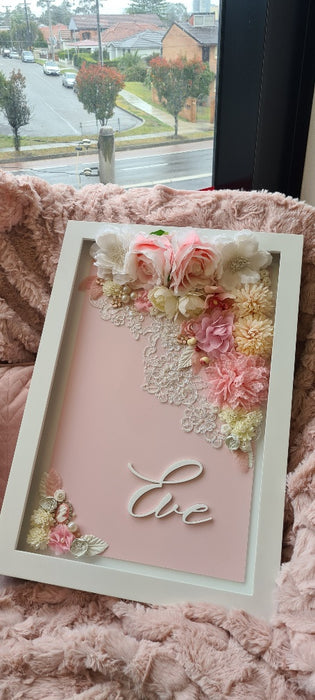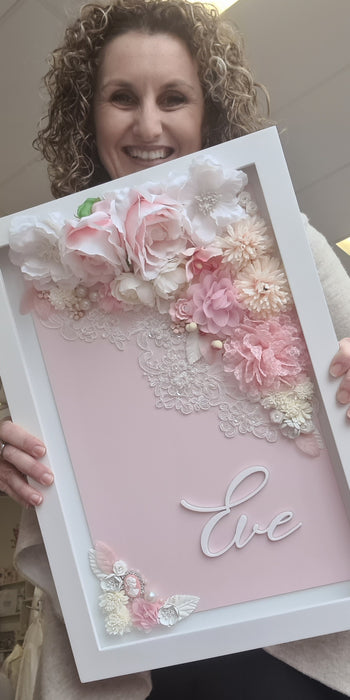 A limited edition personalised 3D BOX FRAME artwork.
Exclusive to Lilys Attic, this is a gorgeous floral keepsake, decorated with love and made to treasure forever. Frame can either be hung or just stand upright on a shelf or dresser.
As these are one-off limited, hand made pieces, each may vary slightly in design, florals may be varied, lace style may be varied. This is the beauty of one-off design ... no-one will ever have the same piece!
We believe the name looks best in white, but if you'd prefer gold, silver or rose gold mirror, just let us know.
Measures approx. 50cmH x 35cmW (outer frame).