PALM SUNDAY / ORTHODOX EASTER Candles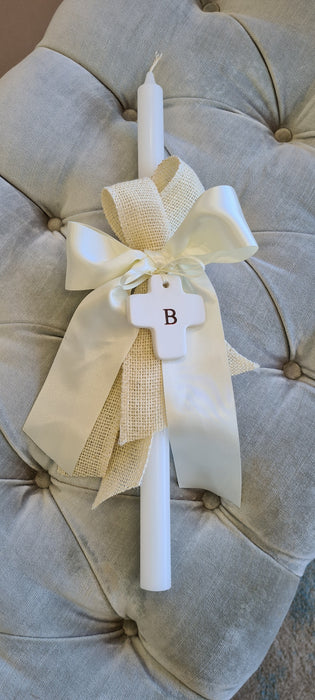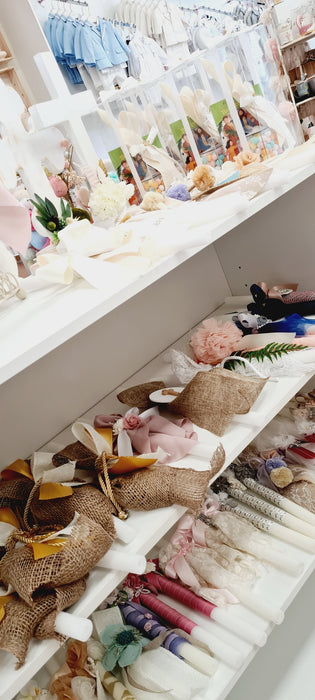 PLEASE NOTE THAT WE CAN POST OUT THESE CANDLES, BUT PICK-UP FROM OUR NORTH PARRAMATTA STORE IS RECOMMENDED.
Gorgeous range of Easter candles with designs and styles for all tastes.  MANY MORE RANGES & ONE-OFF STYLES AVAILABLE IN OUR NORTH PARRAMATTA STORE.
Please note - as we have a RETAIL STORE and certain ranges are limited, some styles may sell out quicker than others.
Most style candles can be BOXED as well with option offered in drop-down menu. All style options in drop-down menu are in order of photos.
We work with CUSTOM ORDERS as well, so get in contact with us if you're after a certain colour/theme/style.
Measurements - approx. 40cmL
Candle to be ready within 3-6 working days of order being placed. If we have your candle in stock in our retail store, it may be ready for pick-up earlier. If your order is urgent, please contact us on either (02) 9683 5459 or info@lilysattic.com.au to discuss shorter lead times. Pick-up from our North Parramatta store can be a quicker option than delivery.