James Orthodox Christening Candle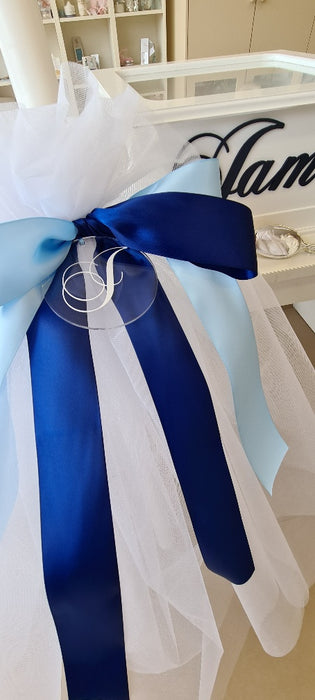 PLEASE NOTE THAT DUE TO THE DELICATE NATURE OF THESE CANDLES, WE ARE UNABLE TO POST THEM - ONLY PICK-UP FROM OUR SYDNEY STORE AVAILABLE.
A christening candle plays an important part in the Orthodox ceremony, symbolising the light of Christ. 
Measurements - approx. 4 x 95cm
Price is for one candle.

Upon receiving your order, we will email you regarding all details, including FONT / COLOUR selections. 
Candle to be ready within 10-14 working days of order being placed. If your order is urgent, please contact us on either (02) 9683 5459 or info@lilysattic.com.au to discuss shorter lead times. Pick-up from our North Parramatta store can be a quicker option than delivery at times.
Need a box to go along with your candle? You can see some of our box range at Boxes & Keepsakes, or you can contact us for details on our complete range of board, acrylic and timber keepsake boxes.